1st NESTA Task Force Meeting 26/02/18
After the successful bid for Bradford to become a NESTA approved city, Rotorgraph were invited to the very first task force meeting today to discuss implementing new roles for drones to play in both Bradford but for society In general.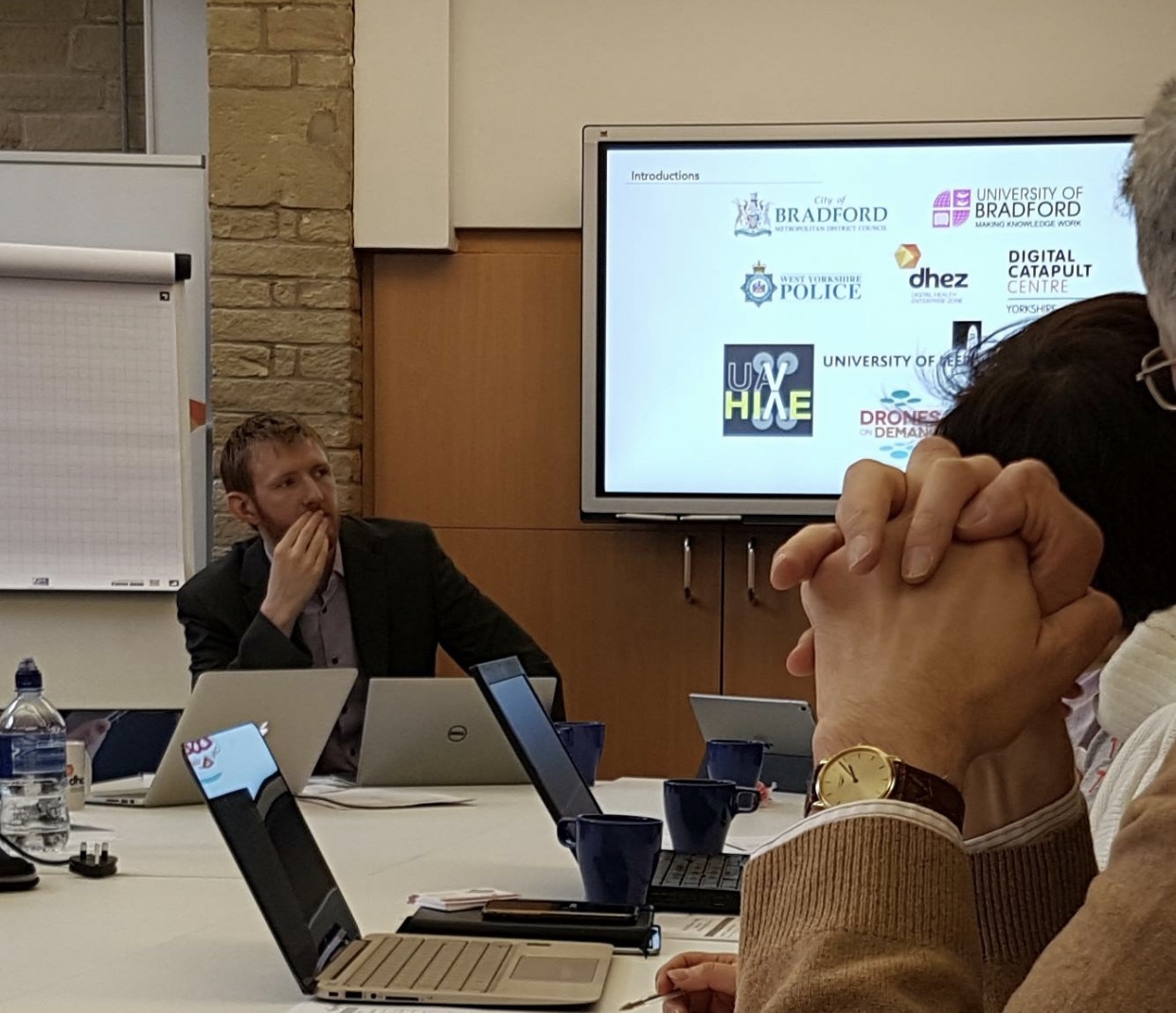 As part of this discussion the main focus was on 9 user cases put forward at the early bid stage, todays meeting focused on stripping that back to 3 core ideas and discussing the social benefits, substainibility and more importantly the feasibility.
It was clear to see even with a wide range of different organisations that included Universities, Bradford Council, Commercial Drone Pilots, and many more that it was important we used Drones in a way that helped society as an whole and in ways that won hearts and minds of the public.
For such a long time the word "Drone" has had negative conitations that include military bombings etc, it is NESTA's priority to bring like minded experts from the hobby, robotics, emergency services etc to use Drones for services such as delivering Blood & Defibrillators etc to hard to reach places or simply beat the traffic in extreme emergencies. This will need new legislation to allow for changes in current restrictive laws.
There are more ideas which will come to fruition which I will keep you updated on as the phases move forward, however initial indications prove that Drones are here to stay and will pay a large part in society and for the good.