Drones are consistently being used in the commercial workplace to make people's lives easier and safer!
Whilst many people only look at drones through the lens created by mass hysteria, i.e.- the invasion of the privacy of civilians and extensive military uses, that is in fact not the case. To put it simply, drones were created to make our lives easier, and there is no better way to exercise that than at work. Drones are largely being used in industrial settings to monitor job sites, inspect gas and power lines, and to be used as security for the safety of the employees.
They are also used to map the progress of job sites from an aerial view, which can make the building process easier and faster. Another commercial use for drones is search and rescue, which is certainly beneficial to the public. The remotely operated drones can get a bird's eye view of an area, with the ability to zoom in for a closer look using a high powered camera. Drones can also be used to put out large fires from a range that cannot be properly reached by conventional means.
The agriculture industry also uses these machines for farming, spraying pesticides, mapping areas, tracking and monitoring animal herds, and analyzing land to find optimal crop areas. As the FAA laws change, the commercial use of drones will change along with them. This will expand the regulated uses of drones in commercial industries, and there will be no telling what new and innovative uses will be discovered.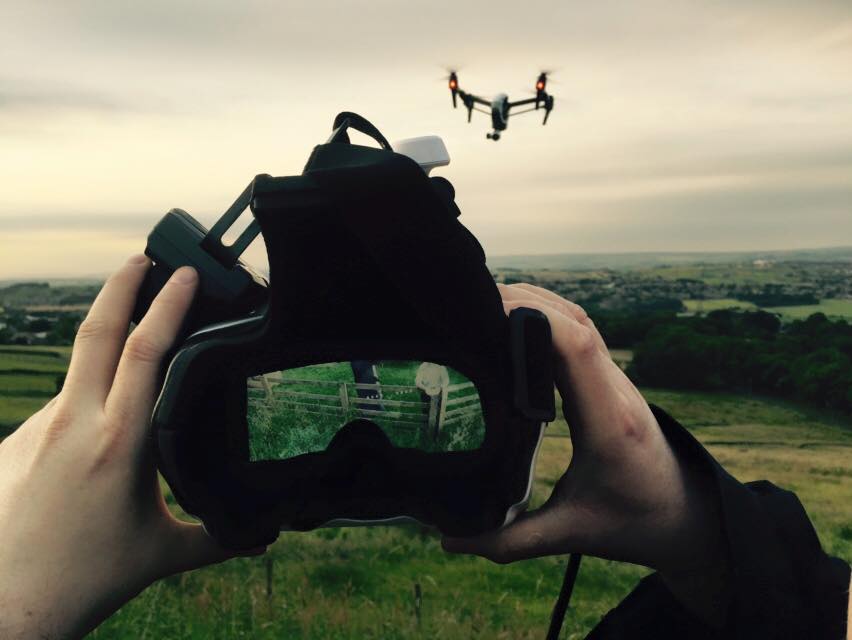 Removing dangers
For individuals in jobs that involve lots of time spent traveling to the extremities of where enterprises do business, or to a precarious perch to get a good view, like infrastructure inspection or site management, an opportunity presents itself.
Historically, it's been a dangerous job to identify the state of affairs in the physical world and analyze and report on that information. It may have required climbing on tall buildings or unstable areas, or travelling to far-flung sites to inspect critical infrastructure, like live power lines or extensive dams.
Commercial drones, as part of the current wave of automation technology, will fundamentally change this process.
The jobs involved aren't going away, but they are going to change.
Jobs that were once considered gruelling and monotonous will look more like knowledge-worker jobs in the near future.
Until now, people in these jobs have had to go to great lengths to collect data for analysis and decision-making.
That data can now be collected without putting people in harm's way. Without the need to don a harness, or climb to dangerous heights, people in these jobs can extend their career.
We've seen this firsthand in our own work conducting commercial drone operation training for many of the largest insurers in America, whose teams typically include adjusters in the latter stages of their career.
When you're 50 years old, the physical demands of climbing on roofs to conduct inspections can make you think about an early retirement, or a career change.
Keeping hard-earned skills in the workplace
But these workers are some of the best in the business, with decades of experience.
No one wants to leave hard-earned skills behind due to physical limitations.
We've found industry veterans like these to be some of the most enthusiastic adopters of commercial drones for rooftop inspections.
After one week-long session, these adjusters could operate a commercial drone to collect rooftop data without requiring any climbing.
Their deep understanding of claims adjustment can be brought to bear in the field without the conventional physical demands.
Specialists with knowledge and experience like veteran insurance adjusters are far harder to find than someone who can learn how to use a commercial drone system.
Removing the need to physically collect the data means the impact of their expertise can be global, and the talent competition for these roles will be global as well.
Digital skills grow in importance
Workers can come out on top in this shift by focusing on improving relevant digital skills.
Their conventional daily-use manual tools will become far less important than those tools that enable them to have an impact digitally.
The tape measure and ladder will go by the wayside as more work is conducted with iPads and cloud software.
This transition will also create many more opportunities to do work that simply doesn't get accomplished today.
Take commercial building inspection as an example.
In the past, the value of a building inspection had to be balanced against many drawbacks, like the cost of stopping business so an inspection could be conducted, the liability of sending a worker to a roof, and the sheer size of sites.
The result is a significant data gap.
The state of the majority of commercial buildings is simply unknown to their owners and underwriters.
Using drones for inspections dramatically reduces the inherent challenges of data collection, which makes it feasible to inspect far more buildings and creates a demand for human workers to analyze this new dataset.
Filling this demand requires specialized knowledge and a niche skillset that the existing workers in this field, like the veterans from our training groups who were on the verge of leaving the field, are best-poised to provide.
This trend is happening in myriad industries, from insurance, to telecoms, to mining and construction.
Enterprises in industries that will be impacted by this technology need to make their preparations for this transformation now.
Those that do not, will not be around in 10 years.
Workers in jobs where careers are typically cut short due to physical risk need to invest in learning digital skills, so that they can extend the length of their career and increase their value, while reducing the inherent physical toll.
Individuals who see their employers falling behind in innovation have the freedom to pursue a career with a more ambitious competitor, or to take a leadership role kickstarting initiatives internally to keep pace.
There's no shortage of challenges to tackle or problems to solve in the world.
Commercial drones, and the greater wave of automation technology, will enable us to address more of them. This will create many opportunities for the workers who are prepared to capitalize on this technology. That preparation must begin now.